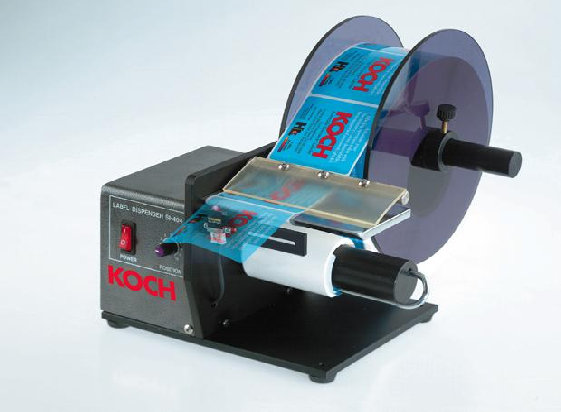 What To Look For When Purchasing New Labelling Machines
Whether you are investing in your first labelling machine for your business, or it's time to replace your existing equipment, there are many factors to consider. From the type of labelling machinery to the supplier you choose to buy from, all these things can play a big role in your future labelling success. An advanced labelling system is an investment that should not be taken lightly, and getting it wrong can have huge consequences to your products, your customers, and your bottom line. Today, we are sharing the top things to look for when purchasing a new labelling machine.
Set A Budget
The cost of new labelling machinery can vary greatly depending on the sophistication of the system. Fully automated labelling machines are always going to set you back a lot more than a simple print and apply machine, and it is critical you consider this when setting your budget. By deciding a budget before purchasing, you can ensure you don't overspend on a machine that is above the level you need, while also making sure you will see a good return. Do some research and shop around in order to set yourself a realistic budget for the labelling machine your business needs.
Review Your Packaging
Advanced labelling systems can work with many different types of packaging and containers, whereas more simple machines might only offer one form of labelling, such as wrapround. Conduct a review of your product packaging before you start shopping for a new labelling machine, and make sure you know exactly what it is that you need. If you are likely to change your product packaging and containers in the near future, take this into consideration when choosing your labelling equipment.
Aftercare And Support
It isn't just the labelling machinery itself that you need to think about, but the supplier you choose to buy from. You want to ensure you are purchasing from a reputable and knowledgeable company, who will be there to support you even after you've got your advanced labelling system up and running. Check the warranty that comes with the labelling machine, and ask questions about exactly what is included. Many labelling machinery suppliers offer service contracts after the warranty has ended, which is a great option for ensuring your new kit stays on top form throughout its life. Training is another important aspect to consider, as it is critical that your operations and productions teams know how to use the new system. Look out for suppliers that offer on-site training and ongoing support for your team.
At Atwell Labellers, we stock the highest quality labelling machinery for all types of products and industries. We also offer excellent services and support after purchase, including a minimum 12 month warranty, service contracts, call out options, and fully qualified service engineers. Find out more about our aftercare services here, or get in touch with our expert team to discuss your requirements in detail.