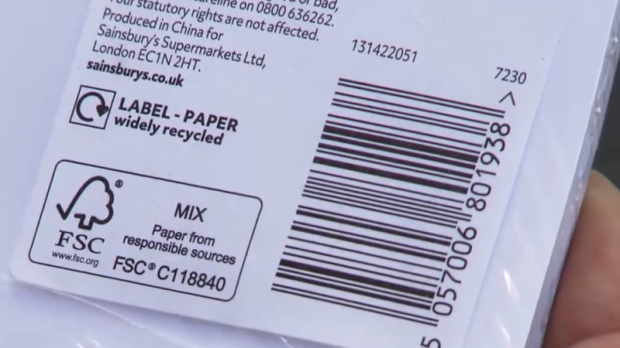 What Do FSC Labels Mean?
Sustainability is more important than ever for consumers, and businesses across all industries are looking at how they can meet these needs and improve their green initiatives. There are various indicators out there to demonstrate to consumers that your products are sustainable and responsible, and one of the most common is the Forest Stewardship Council, or FSC, label. If you are wondering how you can include the FSC label on your products, and what it really means, read on for our expert guide.
What Is An FSC Label?
Manufacturers cannot simply load up their labelling machinery with FSC labels and start applying them to all their products. There are various criteria that need to be met before this prestigious stamp can be used. An FSC label is issued by the Forest Stewardship Council and indicates that the materials used in the product's production are sustainably sourced and recyclable. The small green symbol indicates to consumers that a product meets the high environmental and social standards set out by the council.
Testing for FSC is a rigorous process, and products will only achieve this accreditation if both the materials in the product and the packaging used meet the strict criteria. FSC labels come in three different types, and each indicate a slightly different mix of materials in the product:
FSC 100%: An FSC 100% label shows that a products contents have come 100% from forests which are responsibly managed and complying with FSC's level of excellence.
FSC Mix: FSC Mix labels are used on products which come from various different places. Some parts of the product may have come from sustainable and ethical forests, while other parts may come from recycled materials or FSC controlled wood.
FSC Recycled: The FSC Recycled symbol means that the council has verified that 100% recycled materials have been used for the product. This reduces the need for producing new materials and means products from consumers are not going to landfill.
How To Get FSC Labels For Your Products?
Before you can instruct your contract labelling supplier to start printing FSC labels for your products, you need to get them certified. This is not a quick and easy process, and rigorous testing and checks are required. Despite this, it is certainly an achievable task and one that can be very worthwhile for your business. To become certified, you will need to meet FSC's Chain of Custody Certification standards. After this, the council will use a third party in order to verify if the materials used in your product production are satisfactory. Forest-based materials should never be:
Created using practices which violate human rights
Created from forests with genetically modified woodland
Harvested in an illegal manner
As long as all these standards are met and verified by the FSC, your product will gain the appropriate label and you can start getting to work with your labelling machinery. For more information on advanced labelling systems or to discuss contract labelling for FSC labels, contact us today.