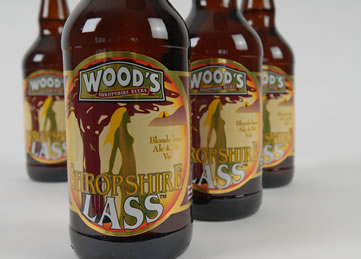 Waterproof Labels: How To Protect Your Drinks Products
One of the most common problems faced by drinks manufacturers is how to keep their labels and packaging dry. Paper labels and liquids are not a good combination, and before you fire up your labelling machine, you need to make sure your labels are fit for the job. Whether you are selling craft beers from a local brewery or you stock major supermarkets with high-end spirits, waterproof labels are essential. Working in the drinks industry means your products are subject to moisture on a daily basis, threatening your beautifully designed labels and the overall look of your items.
Before you decide on getting waterproof labels for your advanced labelling system, you need to know the ins and outs of how these work. Unfortunately for many drinks manufacturers, completely waterproof labels are a myth. Everyone who sells beer, wine, spirits, or water would love to have waterproof labels, but the hard truth is, there is no guaranteed way to protect labels from moisture damage. Despite waterproof labels being unachievable, there are a few things you can do to make sure your labels are as water resistant as possible.
Choose The Right Materials
It doesn't matter if you use a contract labelling service or print in house on your own labelling machinery, the materials you choose are critical. Most labels are made of either paper or film. It is fairly obvious that paper labels will not be waterproof, as the paper will breakdown and ruin when wet. If your drinks are likely to sit in an ice bucket for long periods or become damp during application, you might want to reconsider paper. Film labels are much more resistant to water, making them a more effective choice for drink products. A film label is much less likely to fall off when it comes into contact with moisture, but it is also likely to be a more expensive option.
Consider Your Adhesives
It isn't just the material that you need to consider, but also the adhesive used on your labels. You could have the most water-resistant material in the world, but if your adhesive can't withstand moisture then your labels won't stick. There are plenty of moisture-resistant adhesives out there, just be sure to choose the right one for your labelling machine. You also need to consider your application process for your drink bottles. If your product will be wet before application, then you need a wet-apply adhesive.
Don't Forget Release Liners
Many drinks manufacturers fail to consider their release labels when deciding on waterproof labels. The release liner is a thin sheet of material which carries the label until it is time to apply them. Just because it is removed before application doesn't mean it isn't important. The release label is what protects your labels before they go into your labelling machinery, so they need to be up for the job. Choosing a film release label will make applying and storing your waterproof labels even easier.
For more information on waterproof labels and the drinks industry, speak with our expert team.