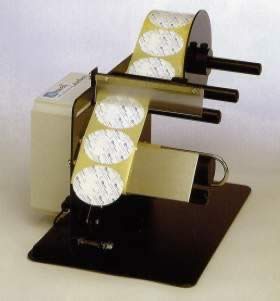 The Future Of eCommerce Is Paper Packaging: But What Does That Mean For Labels?
Major online retailers, including Amazon, Asos, and Argos, have all made commitments to become more eco-friendly and provide more sustainable packaging solutions. Thousands of eCommerce brands are making the switch to paper packaging, and eliminating the use of plastic in their shipping materials. In fact, eCommerce giant Amazon has set itself the challenge of delivering all small deliveries in paper postage bags, and only have large items delivered in corrugated cardboard boxes by the end of the year.
There is a lot to consider when switching to paper packaging, and failing to keep up with these sustainable trends could see your eCommerce business get left behind the curve. One major consideration when changing packaging is your labelling machinery and how your labels will work on paper alternatives.
Paper Packaging Labels And Labelling Machines
When it comes to labels for paper packaging, there are still so many options to choose from. Most contract labelling services will have a selection of adhesives and label materials to choose from, which will work perfectly on paper products. In many cases the kind of labels you use for your products can stay the same whether you are using paper, cardboard, or plastic packaging.
The labelling machinery you use might pose an issue when changing your packaging materials. For example, if you have previously used cardboard boxes for your product packaging and have a multi-side labelling machine, then switching to paper envelopes could mean changing your labelling equipment. Investing in a labelling machine such as a print & apply tool can help you make the switch to paper packaging more seamlessly.
When moving to paper packaging for your eCommerce business, you might find that more labels are needed to support your packaging. For example, if you previously placed delicate items in plastic bags or zip locks, you might be considering swapping these for tissue paper parcels. A common option for sealing these kinds of paper packaging solutions is with a branded label. These can help enhance the look of your product packaging while also keeping your items safe and secure inside.
If you are moving to paper packaging to support your sustainability and green initiatives, then it is critical that you choose a label solution which is also recyclable and sustainable. Investing in paper packaging which is FSC approved and 100% recyclable is a waste of time and money if the labels you are sticking to it are not sustainable themselves. The face stock of your label is so important when it comes to eco-friendliness, as some labels contain plastic within the stock itself. Look for labels which are made from recycled content or compostable materials.
The adhesive on your labels can also impact sustainability, and if the adhesives you are using with your new paper packaging are not recyclable then you could be setting yourself up for failure. Some label adhesives can contaminate other materials in the recycling process, so it is vital you choose an adhesive which can be easily removed using just water. For more information on sustainable labelling, read our guide.