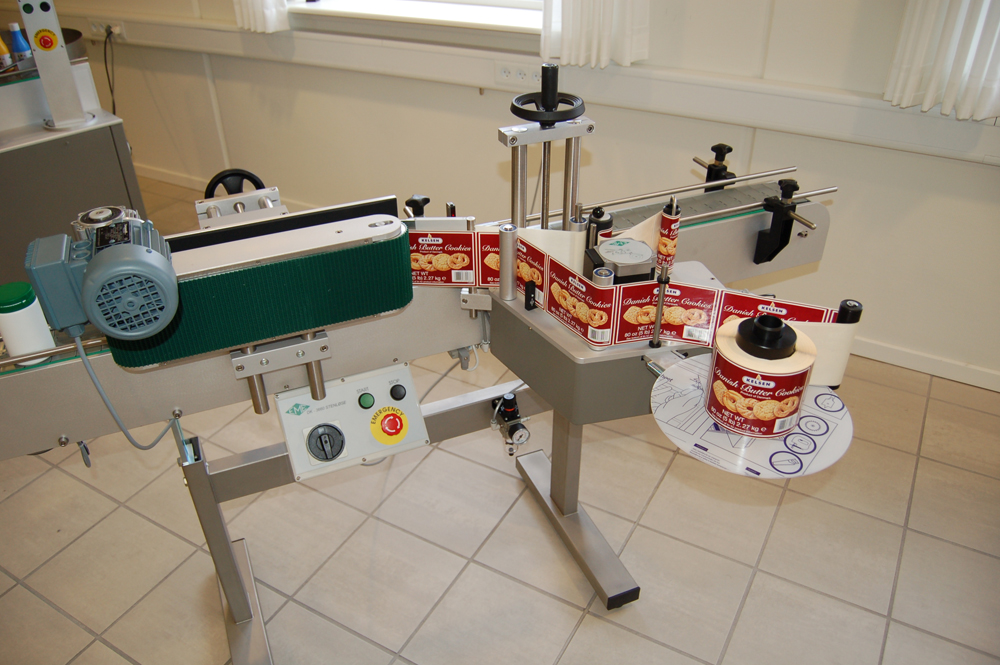 Spotlight On Wraparound Labelling Machines: Everything You Need To Know
Wraparound labelling machines are a very popular option for those who need a fully automated system on their production line.
Put simply, a wrapround labelling machine is used to wrap a label around the circumference of a product. They can be used to wrap an entire product or for just partial labelling, and they are the best labelling machines for bottles, jars and other cylindrical products. These advanced labelling systems come in various types and work in different ways. If you are looking to purchase a wraparound labelling machine, make sure to read this guide first to find out everything you need to know.
Types Of Wraparound Labelling Machines
Labelling machinery comes in many different types and sizes, and when it comes to wrapround labelling, there are a few options to consider:
Linear Wraparound Labelling Machines
Linear wrapround labellers use a single label head to apply labels to products as they travel along a conveyor. The leading edge of the label is positioned on the product, and as it moves along, it will go into the wraparound system. This advanced labelling system consists of a static backing pad and a driving belt, which rotates the product so that the label is applied to the entire circumference. Because the cylindrical products do not stop moving during the application, these labelling machines have a high-speed output. You should be aware that this type of equipment is only suitable for very high-quality products because the device will only hold them on two sides, and any discrepancies in size or shape can result in skewed or creased labels
Three Roller Wraparound Labelling Machinery
These machines work in a similar way to linear labelling machines; however, they use a three-point contact system to hold the product. Tri-roller labelling machines stop the linear movement of the product and use a single roller to rotate it. With this type of machine, the product is stopped in place as the label is applied, and then released back onto the moving conveyor. Three roller machines offer improved accuracy and are more suitable for lower quality products.
Combined Wraparound Labelling Machinery
Some advanced labelling systems offer both linear and three roller options in one machine. This gives you the choice of high output linear production or increased accuracy using three rollers. These advanced labelling machines are ideal for companies that require greater flexibility and have a range of different products to label.
Benefits Of Automated Wraparound Labelling Machines
No matter the type of wrapround labelling machine you choose, they offer many benefits to your production line. Explicitly designed for cylindrical products, wrapround labellers are great for bottles, cans, tubes and more. The main advantage of automatic wraparound labelling machinery is that you can use them within your production line, and products can be loaded at one end and are labelled automatically for a complete product at the other end. They can eliminate the need for manual labelling or having to move products from one piece of equipment to another.
Discover our range of wraparound labelling machines or find out more about which machine is best for your products by speaking with our team of experts at Atwell Labellers.