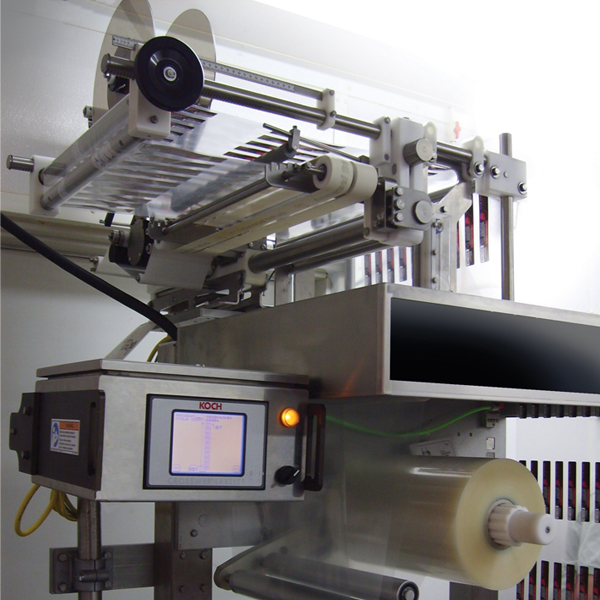 Spotlight On Cross Web Labelling Machines: Everything You Need To Know
A cross web labelling machine is a popular choice for those who need high-speed, high accuracy labelling on thermoformed packaging. These types of labelling machines allow businesses to precisely apply labels on either the top or the bottom of thermoformed packages. Cross web labellers can work with many different kinds of labels, depending on your requirements, so you can choose a material and format that works for you. These machines can work with the HMI of the thermoforming packaging machinery for a full-service system, or can be mounted onto any type of thermoformer. Cross web advanced labelling machines meet all the requirements of the medical sector and the food industry, making them a popular choice for these businesses.
Types Of Cross Web Labelling Machines
There are various types of cross web labelling machines designed to suit a wide range of requirements. Whether you need labels for marketing purposes or for vital information such as date coding, bar codes or product information, a cross web labelling machine can help. Here are some of the most popular types of cross web labelling machinery:
KOCH Cross Web Labeller: This advanced labelling system offers 24 labelling programmes, dispensing speeds of up to 60 meters per minute, and +/- 0.5mm label printing accuracy. The KOCH Cross Web Labeller is perfect for labelling large runs or food or pharmaceutical products and can include added options such as empty pocket detection to eliminate the labelling of empty packages.
Matrix Cross Web Bottom Package Labeller: Specifically designed to mount onto any thermoformer packaging machine, this labeller automatically applies labels onto the bottom of the package after sealing. Using pressure sensitive labels, this machine can conform to almost any product contours and has been designed especially for wash down environments.
Matrix Cross Web Film Labeller: This labelling machine can be installed onto most fill / seal / roll stock machines and is perfect for applications where there is no space available after the sealing station. The Patented Open IP65 design allows water to drain away, and the labelling machine has been constructed from corrosion resistant materials.
Matrix Cross Web Top Package Labeller: Similarly to the Cross Web Bottom Package Labeller, this machine is designed to mount packaging machinery. The key difference is that this labelling machine will apply pressure sensitive labels to the bottom of a package after sealing.
Benefits Of Cross Web Labelling Machines
Many businesses and industries choose cross web labelling machines because of the many benefits they can bring. These advanced labelling systems are:
Easily integrated or mounted to existing packaging machinery.
Very hygienic, simple to clean and have water resistant design.
Quick to print labels on all types of packaging, and quick-release clamps allow fast roll changes.
Perfectly precise with label positioning and accuracy.
Super robust and durable with minimal maintenance and down time.
For more information on cross web labelling machines, and to determine the best options for your business, contact our team. At Atwell Labellers, we are specialists in all kinds of labelling machinery and can offer advice and guidance for your unique business.