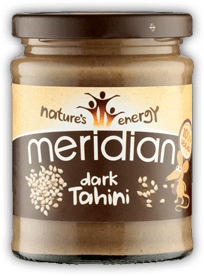 Shrink Sleeve vs Wrapround Labelling: Which Is Right For Your Products?
Choosing the right labelling machinery for your products isn't always easy. There are a lot of different aspects to consider, including the size and shape of your containers, your label material, and your production line. If you manufacture products in round containers, then you might find yourself wondering if a wrapround labelling machine or shrink sleeve option is best.
Traditionally, shrink sleeve labelling has only been a realistic option for very large production runs. However, advances in technology and the introduction of new advanced labelling systems means that shrink sleeve can now be suitable for even small quantities. Despite this, wrapround labelling machinery is still the most popular choice for round containers and bottles, because of its economic advantages. Let's take a closer look at shrink sleeve vs wrapround labelling machines.
Shrink Sleeve vs Wrapround Labelling: Coverage
One of the most obvious differences between these two types of labelling is the coverage on the product. Shrink sleeve labelling covers the entire product, no matter the shape. This is great when you need more space for your branding, product information, ingredient lists etc. Wrapround labelling machinery will place a label on the flat surface of a product. For most round containers, labels are wrapped around the main body, creating a 360-degree label and plenty of space. Another option is front and back labelling machines, which will apply a label to the front and another to the back, leaving the sides empty. This is a good choice when you want to allow consumers to see inside the packaging.
Shrink Sleeve vs Wrapround Labelling: Tamper Protection
A big advantage of shrink sleeve labelling is that the label can extend right over the top of the container, including the lid. This can be used to create a tamper evident seal, which can be very useful for certain types of products. If your product already has a sealed lid or is packaged within a box, this extra level of protection might not be necessary.
Shrink Sleeve vs Wrapround Labelling: Durability
The durability of your labels is critical, and your requirements will vary depending on the type of products you manufacture. Wrapround labels can be produced using various different materials, so you can choose an option which works for your product. Shrink sleeve labels are always produced from plastic and do not require an adhesive. This means they will not be affected by temperature, moisture, or other harsh conditions.
Shrink Sleeve vs Wrapround Labelling: Sustainability
The sustainability of your chosen labels is an important factor to consider. Paper based, wrap round labels are the most eco-friendly solution for labelling round products. The adhesive can be removed easily, and the container can be reused or recycled. Shrink sleeve labels can easily be removed as well, allowing customers to reuse the container. However, shrink sleeve labels are made from PVC, which means they are not recyclable and will need to be removed for the container itself to be recycled.
At Atwell Labellers, we are experts in all types of labelling machinery. For more advice on the best options for your products, contact our team.