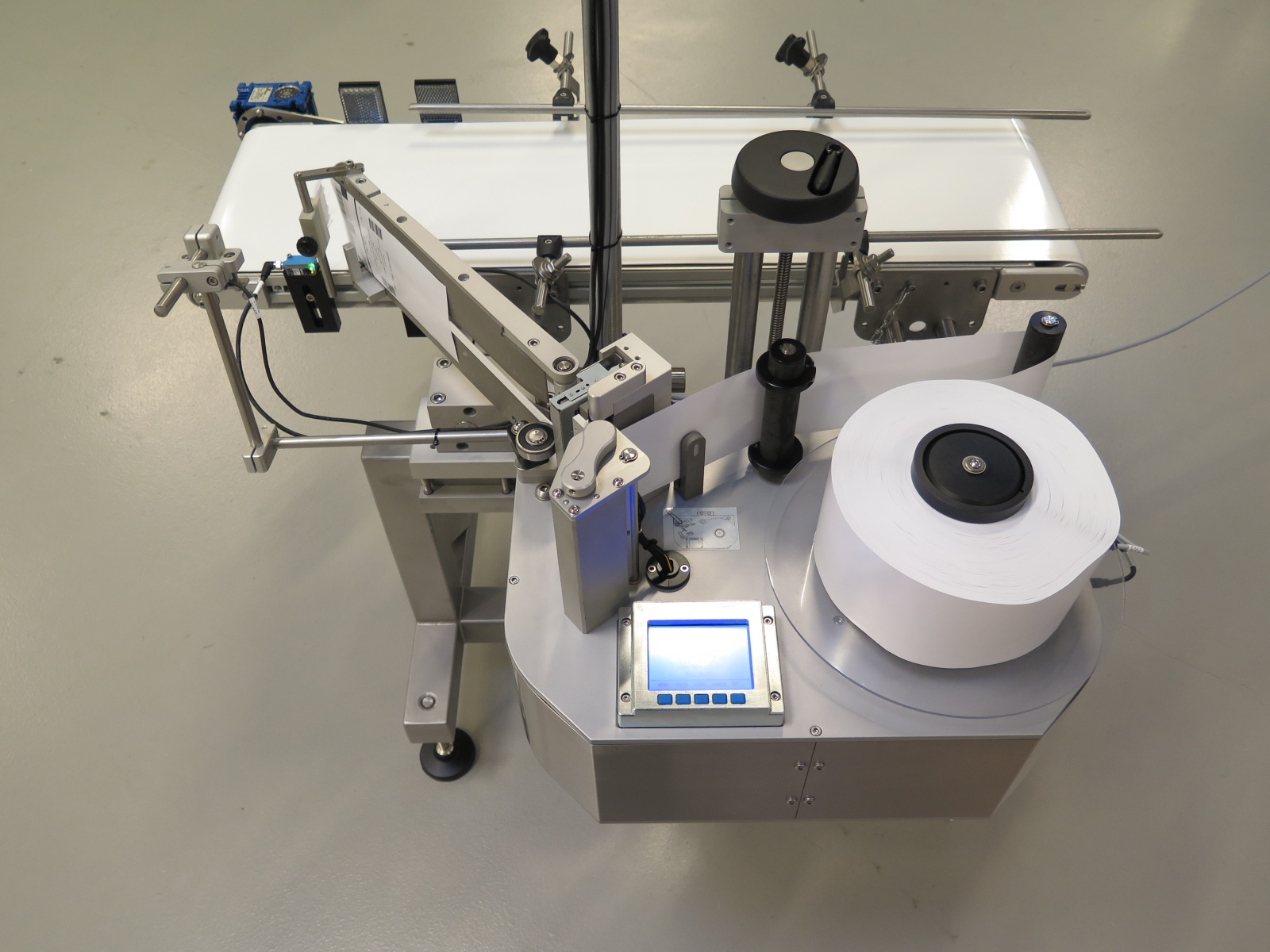 Print And Apply Labelling Machines Explained
In some situations, a pre-printed custom designed label is the perfect solution for products, but quite often, just one design can't include all the necessary information required. For many types of products, the labels fixed to them must be specific to that container. This could be because of traceability and lot numbers, best before dates, or customer shipping addresses.
Print and apply labelling machines work by combining both label printing and label application into the one piece of kit. Not only does this help to ensure your products include the correct information, but these labelling machines can save on floor space within your business. In this guide, we are explaining the ins and outs of print and apply labelling machines.
What Is A Print And Apply Labelling Machine?
As mentioned, a print and apply labelling machine combines both printing facilities and a label applicator into one handy device. In most cases, the label printer will not print the entire of the label, but only the additional information that is unique to each product or run. Print and apply machines usually only print in black and white as the speed needed to keep in pace with the applicator would make colour printing a real challenge. These labelling machines are made up of three main sections:
Printer:

The printer or print engine is where the labels are printed on, and these are very high speed for industrial use. 

Applicator:

The applicator section of the labelling machine is the part which actually fixes the labels onto the product packaging.

Programmable Logic Controller:

This is sometimes referred to as the PLC, and it works to control the applicator and the printer. The PLC can also communicate with the operating system you are using, and can store printing information such as label format or text and barcodes. 
Labelling Machine Printers
The printers used on print and apply labelling machines are not the same as regular printers. They need to be able to withstand very demanding conditions and are often needed to run at high speeds for long periods of time. Any downtime of a labelling machine will be costly to a business, so the print engines of these machines are designed to be simple to replace and service when required. Most print and apply labelling machines are available with various printing technologies, and the most common types are direct thermal printing and direct transfer printing.
Labelling Machine Application Methods
As printing is only half of what these machines do, it is vital to consider the methods for label application as well. Most print and apply labelling machines use an application method called tamp flow. This is where a vacuum is used to place the label on a tamp, then the tamp is moved to the correct position and the vacuum is turned off causing the label to apply to the surface. The accuracy of this application method is very high, leaving a high quality finish for products.
To find out more about print and apply labelling machines or to find the right model for you, speak with our team.