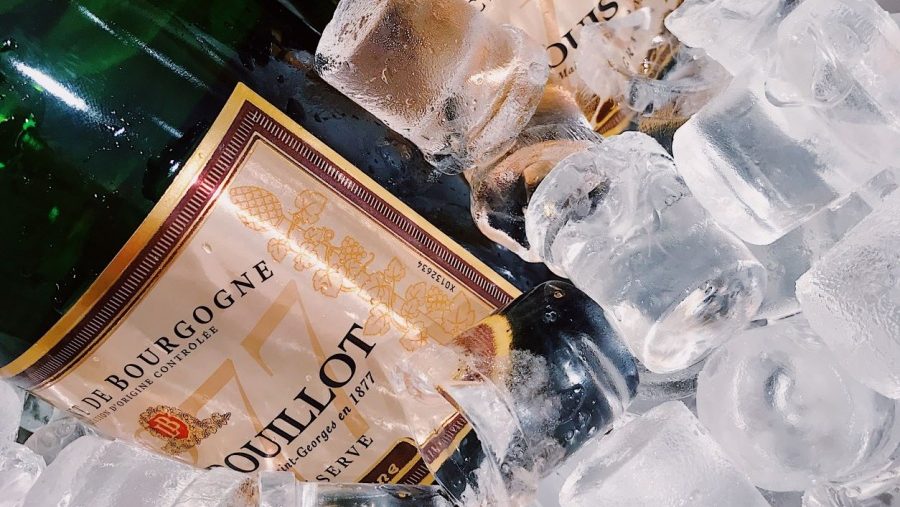 Paper vs Film Labels: Which Is Best?
No matter the types of products you produce, or the industry you operate within, getting the right labels and labelling machinery is essential. Two of the most common types of labels for use in advanced labelling systems are paper and film, and many businesses struggle to decide which is best. There are a lot of factors to consider when choosing your labels and consumables so we are making it super simple and breaking down everything you need to know. 
Label Facestock Explained
Any label you put into your labelling machine will have a facestock, whether it is a paper or a film label. In simple terms, the facestock is the material which the ink and gloss is applied to. It holds the bit of the label which consumers will see when they receive your product or are browsing in store, known as the topcoat. In addition to this, labels will have their adhesive on the reverse side and the liner below this. The facestock can be made from various materials, and paper and film are the most popular options. They both have their uses, benefits and drawbacks, and it is important you understand these when deciding on your product labels.
Benefits Of Film Labels
Film labels are a type of plastic label, usually made from polypropylene or polyethene. This option offers excellent durability and flexibility for your products, making them perfect for a wide range of applications. Because film labels are fully flexible, they can fit around almost any container shape. This means they are excellent for unusual shaped containers and bottles. When you use film in your labelling machine, you can create labels for almost any style and shape.
Not only that, but film labels are available in a wide variety of styles, including clear and metallic options. This can give you total freedom when it comes label design, and help you create packaging which will stand out from the competition. Film labels are also very durable and can withstand a lot more wear and tear than their paper counterparts. As well as resistance to everyday damage, film labels can also stand up against extreme conditions including heat, cold, water and oil. 
With so many advantages, it is no surprise that film labels are often more expensive than other options for your labelling machinery. All that flexibility, durability and water resistance does mean you can expect to invest a bit more into film labels. 
Benefits Of Paper Labels
The biggest advantage of paper labels is their affordable price tag. You can get plenty of paper labels for your labelling machine and easily stay within your budget. Not only that, but paper labels often offer improved clarity and detail over film. This is thanks to the natural texture of the paper and the way the ink can hold to it. Unlike film labels, paper is only available in certain colours, and most are white with coloured inks printed on. Choosing textured paper or brown kraft paper can bring a unique edge to your product labels.
For more information and advice on choosing your labels and labelling machines, get in touch with our experts today.