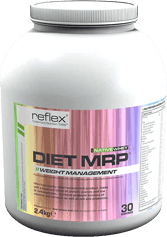 Metallic Labels: What They Are And When To Use Them
When it comes to product labels, there are so many options to help your items stand out from the rest. Whether you want to provide a great in-store presence or give an unforgettable customer experience when they arrive on a doorstep, labels can have a big impact. One super effective way of ensuring your labels are differentiating your products from the competition is to get creative with your label stock. The material you load into your labelling machinery will affect the overall look and feel of your products, and metallic labels are an excellent option. In this article, we are delving into the details of what metallic labels are and when to use them for your products.
What Are Metallic Labels?
Most standard labels are produced from either paper or plastic stocks, but metallic labels are another option for your labelling equipment. They are produced from aluminium, giving them a unique look, which stands out on the shelf. Metallic labels offer many qualities which can benefit various types of products. They are fire-resistant, lightweight, and resistant to types of solvents. Metallic labels are extremely flexible, making them a great choice for all kinds of product packaging, and various adhesives can be used to fix labels to products. It is possible for metallic labels to be embossed for an added effect, or they can be printed on using ink or etched depending on your design preferences.
When Should You Use Metallic Labels?
There are so many ways metallic labels can be used alongside your labelling machines to create product packaging which really has an impact. Some of the most popular uses of metallic labels include:
Candle Labels
Luxury products like high end candles should have a suitably luxurious label, and metallic stocks are a fantastic option for this. The shine of an aluminium label can add some extra luminescence to the product, and they can be designed to complement to the candle itself. Match the colourings to the candle or choose a contrasting option to make sure it stands out. Because metallic labels are long-lasting and resistant to heat, they are perfect for candle products
Cosmetic Labels
Just like with high-end candles, metallic labels can add luxury to upscale cosmetic products. For make up products which are all about shimmer, such as eyeshadows, highlighters, and brightening serums, metallic labels can perfectly evoke the product within the packaging.
Beverage Labels
The competition for beverage items is intense, and new products are hitting the shelves all the time. Whether you produce beers, wines, or spirits, metallic labels can add a unique finish to your packaging. When used with metallic cans, such as for beers and ciders, aluminium labels can create a seamless finish.
Cleaning Product Labels
Cleaning products are all about delivering shine and cleanliness to your customers, and what better way to convey that than with metallic labels? Show consumers the kind of finish they can expect from using your cleaning products with sleek metallic labels. The added bonus is that they are solvent resistant, so will not become damaged if they come into contact with harsh products.
For more information on using metallic labels with your labelling machinery, contact our team today.