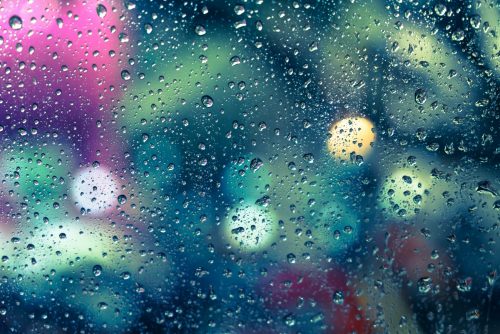 Everything You Need To Know About Outdoor And Weather Resistant Labels
When your business manufactures products that are stored or regularly used outdoors, there are some specific considerations which you need to make. Outdoor products, whether it be furniture, children's toys or even beverages, need to be able to hold up against extreme temperatures and adverse weather conditions.
Once you have designed a product suitable for the occasion, you also need to consider your product labels. The last thing you want is a product which handles the elements effortlessly, but has a label which quickly becomes damaged in the rain or heat. As experts in labelling machinery, our team at Atwell Labellers are sharing everything you need to know about outdoor and weather resistant labels.
Durable Labels Are Essential
One of the main things you need to consider when choosing labels for your products is durability. This is even more critical if you manufacture a product which requires some form of warning labels, such as health and safety information. These warning labels need to be durable enough to withstand all weathers, or it could cause a hazard for your customers. All other types of labels, such as advertising labels or branding, also need to be durable, but it is not as detrimental if these become damaged with time.
There are certain regulations and guidelines that warning labels need to follow, and these can vary depending on your industry and the country you sell in. As a general rule, your warning labels need to have the same lifespan as the product itself. This often means the labels you put into your labelling machine need to withstand moisture, heat, UV and cold.
Types Of Weather Damage To Labels
Depending on your product, your labels could be exposed to a huge range of elements in the outdoors. Unfortunately, there is not one solution for weather-resistant labels which will work for every situation. Some of the most common types of weather damage to labels are:
Heat: High temperatures can stop some label adhesives from being so effective and can also cause some label materials to warp.
Moisture: Whether from rain or just moisture in the air, water can be absorbed into paper-based labels if they are untreated. This causes them to expand, wrinkle and split, eventually causing the label to become unstuck. Moisture can also cause inks to dissolve resulting in smudged designs.
UV Light: Sunlight will cause the chemical bonds in the labels to breakdown, causing fading over time.
Ice: If your products come into contact with ice, you can expect your labels to experience all the same issues that moisture brings. Not only that, but ice can cause the label to contract and expand, warping the material.
Choosing Weather Resistant Labels
Before you get started with your advanced labelling system, you should be confident that your labels are going to be suitable for outdoor use. You should consider:
Resistant Inks: The inks used on your labels need to withstand moisture and UV light. UV-resistant inks are an option to discuss with your contract labelling service or printer.
Face Stocks: The key to weather resistant labels is the face stock you choose. This makes up the majority of your label and each type has advantages and disadvantages. For example, vinyl labels are extremely UV resistant and protect against moisture, but are very expensive compared with paper labels.
Adhesives: There are so many types of label adhesives available, and the best one will depend on your product and the face stock you choose.
For more information and to discuss your labelling machinery, get in touch today.