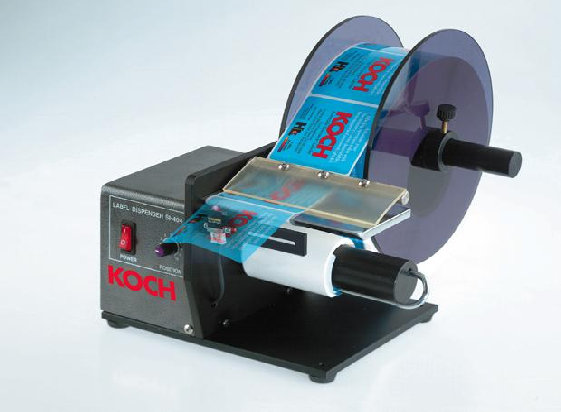 Amazon Transparency Program Explained
Amazon has revolutionised the way we shop and do business online. As the world's largest online retailer, Amazon has become a popular platform for both small and large businesses to sell their products. However, with the rise of online sales, there has also been an increase in counterfeit products being sold on Amazon. To combat this, the retail giant launched their Transparency Program to help businesses protect their brand and consumers from counterfeit products. In this article, we will explain what the Amazon Transparency Program is, what it means for businesses selling on Amazon, and how labelling machines can help.
What Is Amazon Transparency?
The Amazon Transparency Program is a unique, item-level tracing service designed to help brands protect their products from counterfeiting. Brands who enrol in the program receive a unique Transparency Code for each product they manufacture and sell online. This code is then printed on the product label using a labelling machine, and the code can be scanned by Amazon and consumers to verify the authenticity of the product.
When a customer purchases a product from a brand enrolled in the Transparency Program, they can scan the Transparency Code using the Amazon app or any QR code scanner. The code will display information about the product, including the manufacturer, date of manufacture, and other product details. This information provides customers with peace of mind that they are purchasing an authentic product and not a counterfeit.
The Transparency Program also provides brands with real-time data and analytics on their products. Businesses can use this data to track the movement of their products and identify areas of their supply chain that may be at risk for counterfeiting. Brands can also use the data to identify areas of their product line that are popular with customers and adjust their marketing strategies accordingly.
Why Join Amazon Transparency Program?
For businesses selling on Amazon, enrolling in the Amazon Transparency Program can provide several benefits. The program can help businesses protect their brand from counterfeits, which can damage their reputation and lead to lost sales. The program can also provide businesses with valuable data and analytics on their products, which can help them make more informed decisions about their marketing and supply chain strategies.
To enrol in the Amazon Transparency Program, businesses need to have a registered brand and product with Amazon. They also need to use a labelling machine or manual labelling to apply the Transparency Codes on their products. Labelling machines should be able to print unique codes for each unit manufactured and should be compatible with the Amazon system.
There are different types of labelling machines available to manufacturers. When choosing a labelling machine, businesses should consider their production volume, the type of product they manufacture, and the type of label they want to print. Some labelling machines can print different types of labels, including waterproof, tamper-evident, and holographic labels, which can provide an additional layer of security and protection against counterfeiting.
For more information on using labelling machines as part of the Amazon Transparency Program, speak with our specialist team.