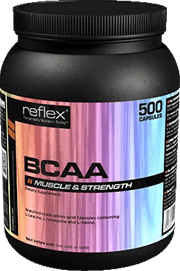 5 Types Of Label Lamination And When You Should Use Them
Your product labels are often the first chance you get to impress your customers and stand out from your competition. No matter the type of products you manufacture, getting your labels right is critical for success. Product labels are much more complex than just firing up your labelling machine and getting to work, you need to consider design, adhesives, lamination and more.
Label lamination is the protective film which covers the surface, and it is essential for protecting your label from scratches, scuffs, and damage. There are various types of label lamination which your contract labelling supplier might suggest, but the right one for your application will depend on a number of factors. Today, we are looking into 5 types of label lamination and when you should use them.
Matte Lamination
Matte laminate labels are perfect for creating a subtle, simple appearance on your product. They are completely shine-free and work perfectly with a wide range of designs. It is important to bear in mind that a matte laminate will dull your label surface in order to eliminate shine, but this can also dull your colours too. If your label design is based around bright, bold pops of colour, then matte lamination might not be right for you. When you load up your labelling machine with matte laminated labels, you can expect to have a moderate level of protection, but matte finishes are prone to showing scuffs and scratches more than others.
Gloss Lamination
Contrasting to matte laminated labels are gloss laminated. These are the best option if you want a label which shines bright. Gloss lamination reflects the light from the label surface and leaves a glossy, smooth look which is sure to make your products stand out. With gloss laminate in your labelling machine, you can expect your products to stay protected from damage and scratches on the surface.
Leather Lamination
Leather laminated labels have a unique, textured look which is great for creating a distressed, weathered finish on your products. It isn't suitable for all products, but if you want the rugged look of paper labels with the added protection of laminate, then this is the best option for you. Leather lamination looks best when used with a design with dark colours because they really highlight the textured finish.
Soft Touch Lamination
Soft touch labels are exactly as the name suggests; they are soft to the touch. Matte lamination often makes labels look soft touch, but they won't feel the same as a genuine soft touch finish. The surface of your label will be left velvety smooth and adds a tactile feature to your products. This kind of laminate is popular with high-end, premium products that aim to create a luxurious feel.
Thermal Transfer
Thermal transfer is a type of laminate, but it works in a very different way to the others on this list. Business who choose thermal transfer labels often do so because they plan to print onto the labels in future. With a thermal transfer laminate, you can use a thermal printer to print onto the design later. Other types of laminate can prevent the ink from holding and so aren't suitable for these requirements. With thermal transfer, you still have the choice of a matte or gloss finish, depending on your design.
For more information on labelling machinery, or to discuss our contract labelling services, contact our friendly team of experts today.