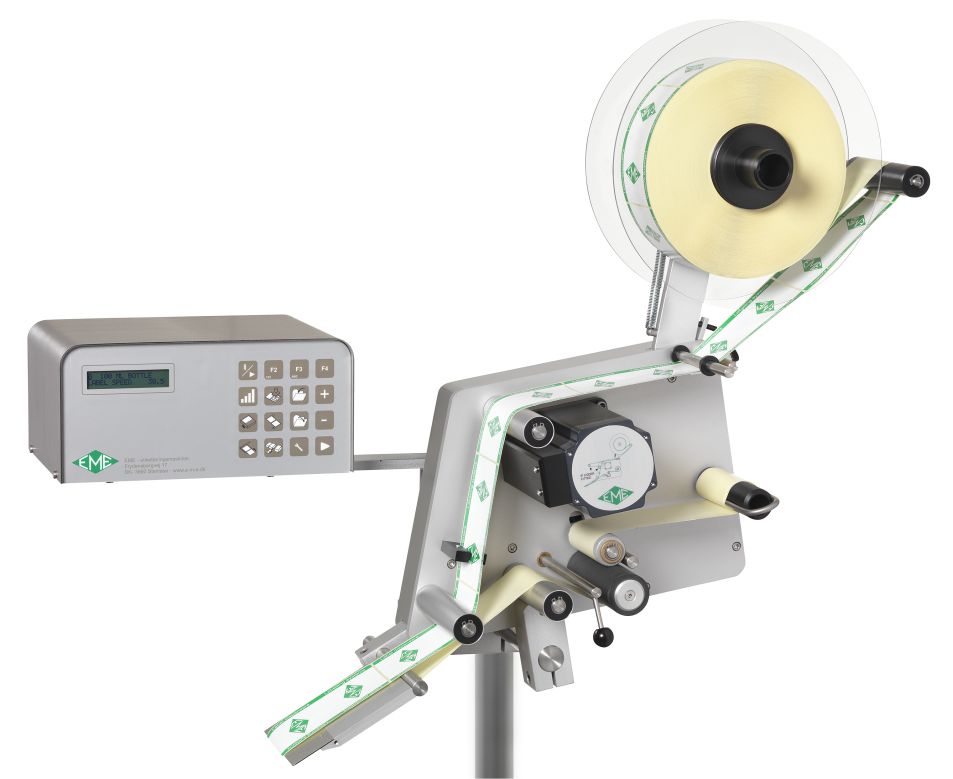 5 Key Types Of Labelling Machines For Your Products
Whether you are operating a small, local business or you run a large corporation, choosing the right labelling machinery for your products is crucial.
Hand applying labels works well for small product batches, but if your production line is expanding, then an advanced labelling system might be better suited to your requirements. Choosing labelling machines is all down to your products, packaging and production volumes, so it vital you pick the right equipment for your needs. Here are the five key types of labelling machines to help you narrow down your search:
Handheld Label Applicators
Handheld label machines are also referred to as label dispensers, and they are the most basic options available. They can accommodate various label sizes and are very useful for labelling square products such as boxes. Because they have to be manually operated, these labelling machines are only suitable for small batches. If you have an extensive product run, then a handheld label applicator isn't going to be the best option for you.
Manual Label Applicators
A step up from handheld label machinery are manual label applicators. These machines are still operated manually but are much quicker and easier to use for large batches. They come in various types and require minimal training or set up time. Manual label machines are available for labelling various products, including bottles, boxes and more.
Semi-Automatic Labelling Machines
Semi-automatic labelling machines are activated using a hand or foot switch and are the next option after manual labelling machinery. These machines can dramatically speed up the labelling process and help your packaging team to keep up with increasing production outputs. Semi-automatic labelling machinery is compact and easy to use. They are available in various types to suit different product shapes and quantities. You can choose from front and back labelling, wrapround labelling, multisided labelling and more.
Fully Automatic Labelling Machinery
If high volume output is what you need, then fully automatic labelling machinery is the right option for you. These advanced labelling systems are an investment for your business, but whether you are facing rapid expansion or need to replace an old labelling machine, they are sure to improve your production line. Fully automatic labelling machines can operate without user assistance and offer improved consistency and fast production times. These machines are available in a range of types, suited for various product shapes and sizes.
Rotary Advanced Labelling Systems
These advanced labelling systems are designed for high speed and 24/7 production lines. Rotary labelling machines are large and often expensive options but are excellent at keeping up with high velocities. If you need your labelling machine to fit perfectly in your operational plant, these machines are highly customisable so that they can be produced for your unique business. Running at a speed of over 500 units a minute, these labelling machines are perfect for large organisations creating many products quickly.
To find out more about our labelling machines and for advice on which option is best for you, contact us today.