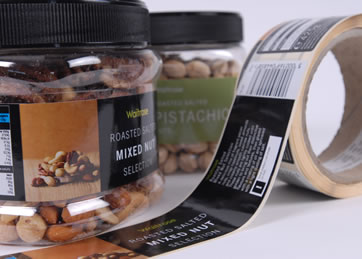 5 Benefits Of Contract Labelling
Contract labelling can be a really great option for some businesses who do not want to invest the time and money into their own labelling machinery. It is essentially just outsourcing your labelling requirements to a professional company, which can print and apply your labels on your behalf. Contract labelling is commonly used for new projects, short runs or unexpected orders, and it offers many benefits to businesses of all shapes and sizes. If you are considering contract labelling services for your products, check out these five benefits:
Purchasing your own advanced labelling systems is a significant expense for your business and one that might not be necessary depending on your requirements. Outsourcing your label printing to another supplier means you are only paying for the print run you need, as opposed to entire labelling machines and consumables. Some contract labelling services have minimum order quantities, but the price of this is always going to be less than buying your own labelling machine. Investing in labelling machinery over contract labelling is only worthwhile if you do not need to make regular label applications.
High Quality Label Printing
Contract labelling companies are professionals and highly experience in the world of label printing and application. They will have the labelling machines, consumables, and knowledge to ensure that your labels come out perfectly every time. Some packaging might require specific types of label printing or materials, and a contract labeller will be well equipped to handle this. Contract labelling guarantees high quality product labels every time.
Printing labels for your products takes time, and even the fastest labelling machines will take some time away from other tasks. You will need to factor in time for processing your artwork, troubleshooting and actually printing and applying your labels. Contract labelling handles all of this for you so that you can focus on other activities in your business.
Additional Labelling Options
Contract labelling companies have a wide range of labelling machines at their disposal. They can print on different materials and even add embellishments such as gold foil, transparent substrates or textured papers. When you don't attempt to handle all your labelling requirements yourself, you can open yourself up to many new opportunities. Not only that, but contract labellers will have the equipment to apply labels to all kinds of products, such as boxes, tins, bottles, buckets and more.
When you choose a contract labelling service, you are selecting professionals in the field of label printing and application. These companies know everything there is to know about operating labelling machinery and using this equipment to get the very best results every single time. Learning the ins and outs of advanced labelling systems is not an easy task, and by choosing contract labelling, you can rest assured you are getting the best advice and service from the experts.
To find out more about our contract labelling services and discuss your label requirements, contact our specialist team today.