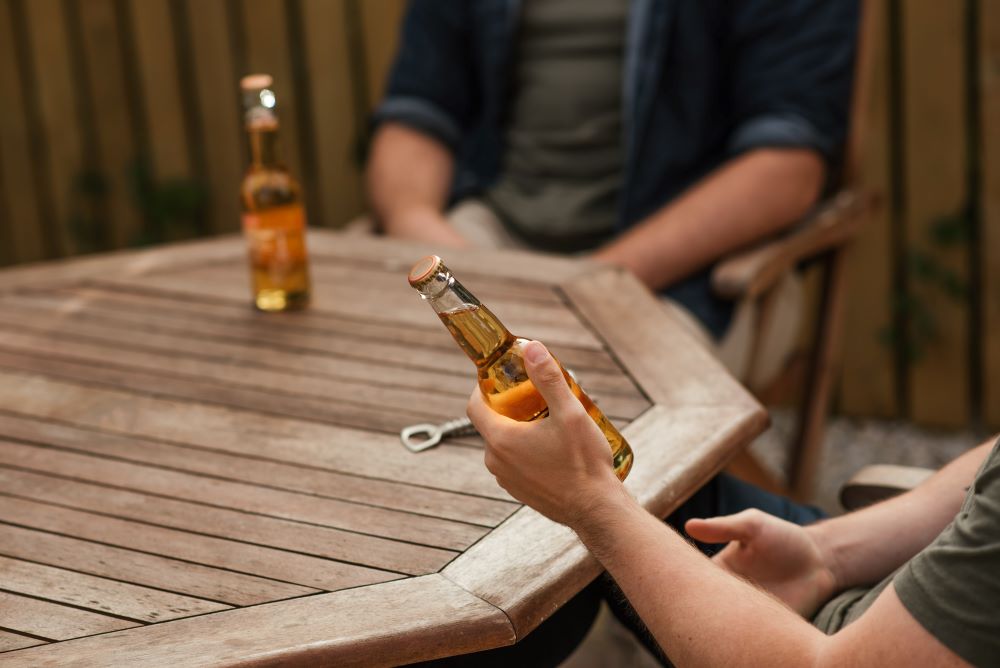 4 Ways To Improve Your Non-Alcoholic Beer Labels In 2023
As dry January comes to an end, many manufacturers and retailers are benefitting from the increased sales of non-alcoholic beverages in the new year. Even without new year's resolutions in place, thousands of individuals are choosing to swap their alcoholic drinks for an alcohol free alternative, and the market for these drinks is growing rapidly.
Non-alcoholic beer in particular is becoming increasingly popular as more and more people look for alternatives to the traditional alcoholic pub favourite. As a result, the competition in the non-alcoholic beer market is fierce, and it's crucial for businesses to stand out with eye-catching and informative labels. Whether you are launching a new alcohol free beer this year, or you've already got a range of non-alcoholic beverages on the market, your labels need to be doing the best job they can. Here are four ways to improve your non-alcoholic beer labels in 2023:
Be Clear and Concise: The most important thing to remember when designing non-alcoholic beer labels is to be clear and concise. Make sure that the name of the beer, the alcohol content (or lack of), and any other important information is easy to read and understand. Avoid using too much text or complex graphics that can make the label difficult to read.
Use High-Quality Images: High-quality images can make a big difference in the appearance of your non-alcoholic beer labels. Use images that are clear and eye-catching, and that accurately represent the beer. Avoid using low-resolution images that can appear pixelated or blurry when printed. Your labels are an extension of your product and need to reflect the quality of the drink inside.
Don't Use The Word 'Beer': This might seem unintuitive when you are marketing a non-alcoholic version of the drink, but using the word 'beer' could land you in trouble with regulators. Check the exact rules in your local area, as different countries have different requirements, but many regulations state that beer must contain more than 0.5% ABV. The same often goes for other names for alcoholic drinks including stout, lager, and ale. Don't get caught out by naming your alcohol free alternative after the original drinks they are mimicking.
Know The Difference in Statements: 'Alcohol free' and 'non-alcoholic' are two phrases which are often used interchangeably but actually mean slightly different things. It is critical you get this right on your product labels to ensure you are meeting regulations. Non-alcoholic beverages refer to any drink with an ABV under 0.5%, while alcohol free can only be used on drinks with 0% ABV.
Ultimately, non-alcoholic beer labels play a crucial role in the success of your products. By being clear and concise, using high-quality images, and adhering to correct regulations, you can improve your non-alcoholic beer labels in 2023 and make your products stand out in the competitive market. Make sure to choose the right labelling machine that fits your business needs and budget, or enlist the help of a contract labelling service.