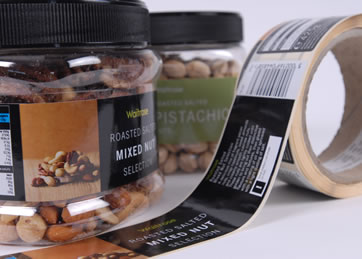 3 Ways A Contract Labelling Service Can Improve Your Efficiency
For a successful business, you need to be efficient. From your staffing to your finances, efficiency is key in all areas of a company, and your labels are no exception. When it comes to labelling machinery and printing labels for your products, you need to take into consideration your raw materials, time, people and finances, and be able to maximise all of these to their full potential. When it comes to labels, just small adaptations to the way you do things can have a huge impact on your efficiency. Contract labelling services are a popular option for many organisations, who want professionals to handle their labelling needs on their behalf. Today, we are looking at how contract labelling can improve your efficiency and benefit your business.
Expert Guidance And Advice
When you are managing your own labelling machines, you will need to have an excellent understanding of the process in order to maximise your efficiency. The majority of companies do not have the expertise or time to learn all the ins and outs of label printing. When you use a contract labelling service, you don't have to worry about the most efficient formats and sizes for your labelling machinery and products, as they handle all this for you. Contract labelling experts will be able to look at all the options, including roll sizes and sheets or single cut labels, and determine which is going to be best for you. When you have specialists handling this for you, you won't have any wasted materials and they will complete your label run in the shortest possible time.
With label printing, it is often more cost effective to order large quantities in one go. A contract labelling specialist can help your business to calculate the maximum number of labels you should order in one go to optimise your expenses. They can look into the cost of various quantities, shipping prices and storage considerations in order to find the most efficient options. Trying to balance your organisations current and future requirements isn't always easy, and a contract labelling service is there to help with these calculations. They will be able to suggest alternative materials for cost savings, how to add value to your labels without increasing the cost and recommend the most efficient ink and colour solutions.
Reduce Your Business Waste
Most companies don't consider waste management when thinking of ways to improve efficiency, but it is a vital part of the process. Taking steps to reduce your waste can not only help you be more environmentally friendly, but also improves efficiencies and your bottom line. Contract labelling means you won't be wasting excess materials, as they will manage all this on your behalf. Not only that, but they can offer advice and guidance on linerless label options and recycling used label liners. 
At Atwell Labeller, we offer contract labelling for businesses of all shapes and sizes. Our team of experts can help streamline your labels and improve your efficiency. Get in touch today.