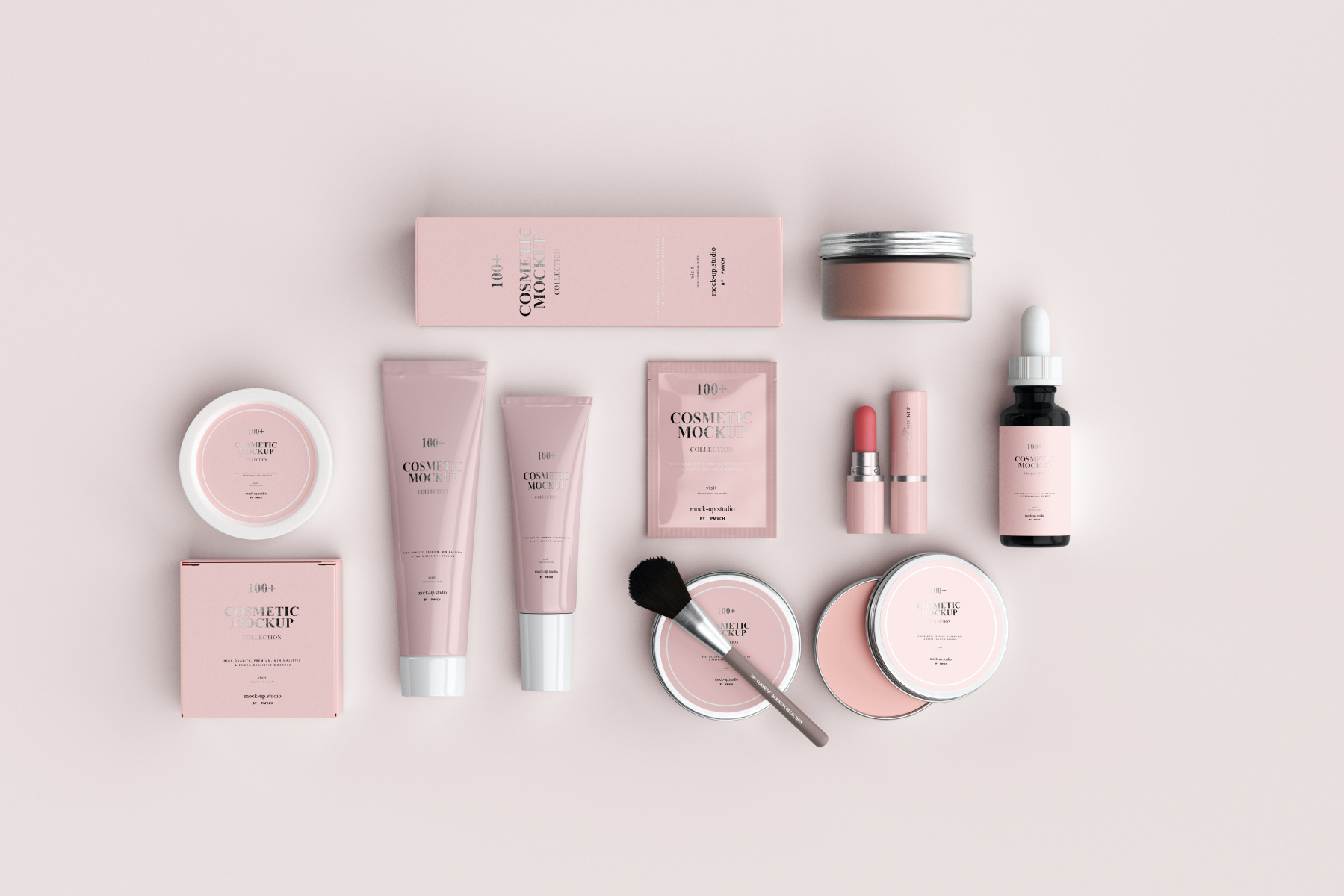 The Ultimate Guide To Cosmetics Labels
The cosmetics and beauty market is huge, and there are so many businesses competing for consumer attention within the industry. Labelling is one of the most important parts of any cosmetic product, as labels not only provide vital information to customers but evoke the quality or the product within. Before you fire up your labelling machine and start applying your new labels to your cosmetics, check out our ultimate guide.
Know The Legal Requirements For Cosmetic Labels
Beauty products have stringent regulations to follow, and the same goes for the labels which are used with them. You can't just print and apply a beautiful label with your labelling machine without ensuring all the legally required information is included. Cosmetics Regulations state that product packaging must include;
The full name and address of the business, also known as the Responsible Person.
A full list of ingredients in the product. This should be in decreasing order of weight and is vital for those with allergies to identify products which are safe for them.
The net weight of the product.
A 'best used before' date or 'date of minimum durability' to highlight how long the product should be used or stored for.
Safety warnings and guidance on how to use the product.
A reference or batch number which can be used for identification.
Country of origin.
Product name and description of what it is.
Designing Cosmetic Labels
The cosmetics and beauty industry is one of the most competitive when it comes to label designs, and this plays a huge part in a consumer's buying decision. The design for your labels should emulate your brand and the quality of your products. Your label size, shape and style must fit perfectly with your packaging and also be suitable for your labelling machinery. For example, if you have a wraparound labelling machine, you will have the ability to design 360 labels for bottles and pots, whereas if you have a front and back labelling machine, you will need two separate label designs.
Consider Label Materials And Adhesives
Once you've got your cosmetic label designs finalised, you need to consider your label materials and adhesives. This is an important consideration for cosmetic products, as they often need to withstand various environments. For example, labels for cosmetic products usually need to be waterproof, especially if they are likely to be used in bathrooms. Vinyl labels are a great option for when you need your product packaging to withstand moisture, and there are so many finishes available to help make sure your product stands out.
The same considerations need to be made from label adhesives. The most common question when choosing labelling adhesives is whether you need it to be removeable or permanent. For most cosmetic products, permanent labels are the most effective option, although this can vary depending on your unique requirements. It's also important to consider your application process for labelling, and whether you will be manually labelling or using a labelling machine.
For more information, speak with our labelling experts today.