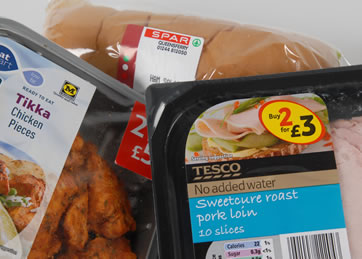 5 Questions To Ask Before Designing New Product Labels
For many manufacturers, product labels are one of the final considerations to be made. From designing the product itself through to creating the perfect packaging, having the right labels for your end product is critical for its success. A lot goes into product label design, and you need to consider everything from labelling machinery to product lifespans when deciding on your labels. Whether you are designing your own product labels, or you have enlisted the help of a contract labelling service, ask these 5 questions before getting started.
What Environment Does Your Label Need To Withstand?
One of the most important things to think about is the type of environment your product labels need to be able to withstand. Some items, such as beverages or beauty products, will need labels which are waterproof and able to last against moisture. Other items might require a label which can be easily removed after purchase, so a non-permanent adhesive is required. Products which are commonly used in industrial or agricultural environments might need to be fairly heavy duty and fair well against dirt and grime.
What Surface Will The Label Be Stuck Too?
Many manufacturers often overlook the material which their labelling equipment needs to apply to. This is a very important consideration, so think about if your labels need to stick to plastic, paper, cardboard, wood, metal, glass, or something else entirely.
What Look Do You Want To Achieve?
The visual appearance of your label is vital to your product success. It is likely to have an impact on consumers purchasing decisions, as well as play an important role in customer experience. You want a label which makes a positive first impression, and this can be achieved through the right colour scheme, font choices, imagery, logos, and overall layout. Consider your printing process for elements such as colours and imagery, as this can have a big impact.
Do You Need Any Serial Numbers, Bar Codes Or Lot Numbers?
Many products going into a commercial space will need some form of bar code, serial number, lot number or other variable data. This information is vital for tracking products, measuring sales figures, and understanding unit movement within your business and supply chain. If you are using your own labelling machinery, you will need to bear these variables in mind when printing labels. If you have a contract labelling service, they will be able to assist you with variable data.
What Labelling Requirements Need To Be Included?
Almost every type of product is subject to some form of requirements, either set out by the government or industry standards. It is vital you understand the requirements for your specific product ranges, and include these in your labels. For example, food labels must include ingredients, nutritional information, and allergens, and there are specific layouts that must be used.
At Atwell Labellers, we are industry experts when it comes to labels and advanced labelling systems. If you need assistance with your product labels, speak with our team.