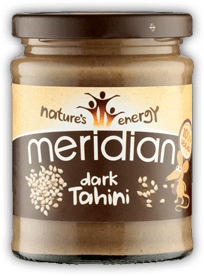 3 Vital Things To Include On Every Product Label
Product labels can vary greatly, depending on your industry, type of products, and labelling equipment available. Despite the many differences across labels and products, there are a few things that every single label should include. Before you fire up your labelling machinery, make sure your product labels are including these vital three things.
Brand Logo
Every single business will have a brand logo of some kind or another. Whether your logo is super simple and just includes your brand name, or is a more complex design, it must take pride of place on your product labels. The brand logo is a visual extension and representation of your company and is critical for consumers to identify your products. A recognisable brand logo will help your customers to distinguish your products from other brands. Not only that, but your brand logo is a vital marketing tool and will help to build your brand awareness and in store presence. Whatever product you are labelling, your brand logo should be front and centre, and is arguably one of the most important parts of a label design.
Brand Vision
Many business owners confuse brand vision with their branding and logo, but there are some distinct differences. The vision of your brand is the reason your business exists, it's your 'why' and should be effectively communicated across everything you do, including product labels. Brand vision will generally include your logo, brand colours, and other visual aspects of your business. Including your brand vision on your product labels will give consumers a clear understanding of exactly what your business is about, and what they can expect from your products. For example, if your brand is all about high-end, luxury products then this should be obvious from your product labels.
Relevant and Accurate Information
The third and final important thing to include on product labels is accurate information about the product itself. It is critical that all information on your labels is completely accurate. Not only does this help consumers to make an informed purchasing decision, but it is a legal requirement for products of all kinds. Include your product name, ingredients, nutrition details (if applicable), allergen information, and country of origin. Packaging regulations state that this kind of information must be displayed in a way that is easy to read, so avoid small type or unclear fonts.
Once you have these three vital features on your product labels, you can consider any other things you want to incorporate into your design. This is an easy starting point for any label design, whether you are creating labels for a brand new product or redesigning your existing product labels. Once the essentials are in place, you can start getting creative with your label design. Think carefully about your labelling machinery and equipment during the design process, and this can impact your printing process and label application. For more information on labelling equipment, get in touch with our expert team.